M&T Bank Stadium Information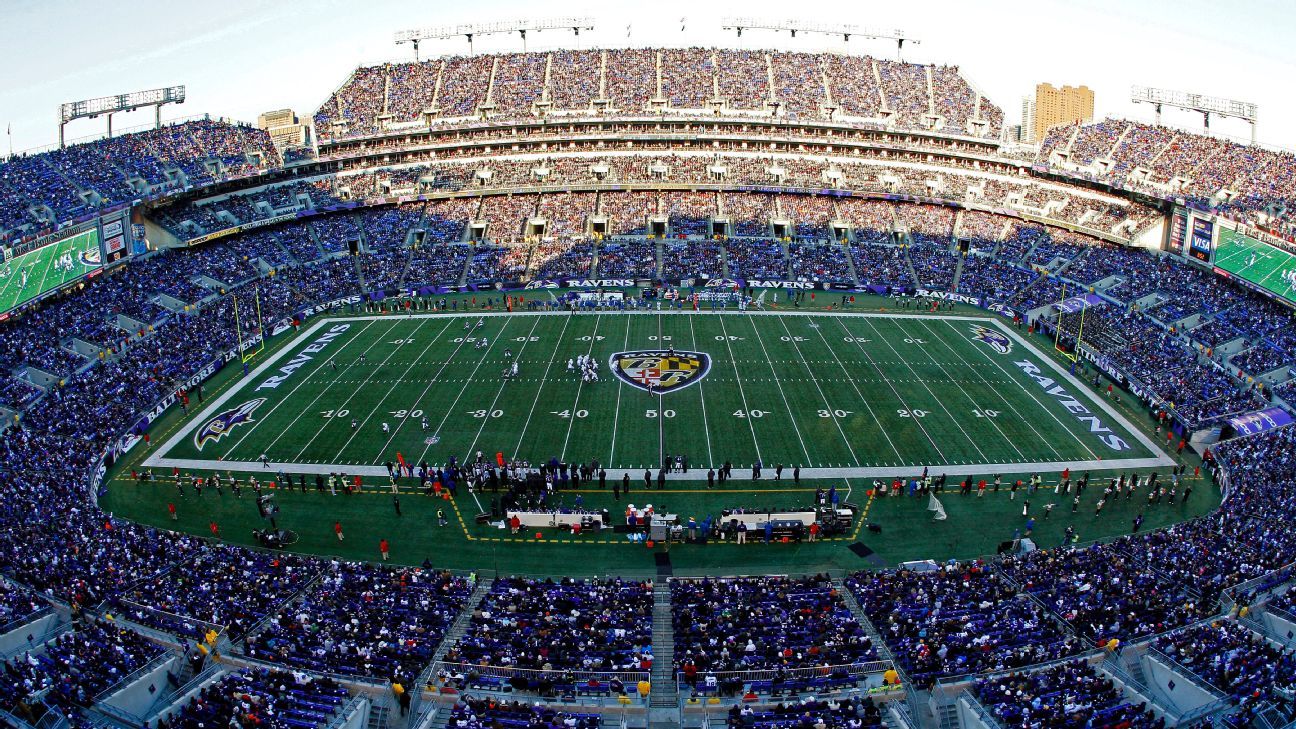 M&T Bank Stadium, or better known as Ravens Stadium, is located in Baltimore, Maryland and was officially opened in 1998. The stadium is not just a football stadium, it is also a multi-purpose stadium where concerts and other sporting events are held. The Baltimore Ravens of the NFL calls this stadium their home. This considerably "young" stadium is one of the highest regarded stadiums in the NFL for their amenities, ease of access, concessions, and other facilities.
Prior to the name M&T Bank Stadium, the stadium was originally named as Ravens Stadium at Camden Yards. In 19999, PSINet acquired the naming rights and had the stadium named PSINet Stadium. However, in 2002, PSINet filed for bankruptcy and the stadium reverted to being the Ravens Stadium. Later on, in 2003, M&T Bank bought over the naming rights and signed a 15-year contract worth $75 million with the Ravens. The M&T Stadium contract was renewed in for $60 million over 10 years in 2014, which would extend the name till 2027.
The ground was broken for the new stadium in mid-1996, shortly after the arrival of the Ravens. The team initially played its first two years at Memorial Stadium and the Baltimore residents had some sentiments in having the Ravens playing there permanently. However, Memorial Stadium was deemed too old to host an NFL team.
As mentioned before, the Ravens are the stadium's primary tenants. On December 7, 2008, an M&T Bank Stadium then-record crowd of 71,438 watched the Baltimore Ravens defeat the Washington Redskins 24-10. Sadly, they were surpassed the next week when the Pittsburgh Steelers defeated the Ravens 13–9 in front of 71,502 fans. On January 15, 2012, a record crowd was hit at 71,547. Fans were in attendance at the 2011 Divisional Playoff Game in Baltimore against the Houston Texans, which the Ravens won 20–13.
Film Appearances
If you have watched the 2000 film The Replacements, you will realize that M&T Stadium is the Nextel Stadium, the home field for the fictional Washington Sentinels in the film.
A 2013 television PSA which was part of the "I Want To Be Recycled" advertising campaign for Keep America Beautiful and the Ad Council featured the stadium too. The stadium was selected for the PSA because it is partially constructed from post-consumer recycled aluminum.
Further M&T Bank Stadium information pages:
Parking Information:
Read about available parking options on the M&T Bank Stadium parking information page.
Ticket Policies:
Read up on the ticket guarantee and our chosen ticket marketplace on the M&T Bank Stadium tickets page.
Seating Chart:
View the seating chart and find out about accessible seating on the M&T Bank Stadium seating chart page.